When we launched TheMindClan.com in May of last year, we knew we wanted to empower you with tools for mental health care. As we grew, we became increasingly aware of the sensitivity we need to convey, and inclusivity we need to nurture towards every individual who uses the platform.
Thus over the past few months, we've added features to the platform to make sure we become a supportive system in your mental health care journey. Here's a list of a few things we've been working on!
1) A powerful (consent driven) trigger warning system:
We understand that there are moments when you wouldn't like to read potentially distressing material. This inspired us to add a trigger warning system that hides any distressing content on the platform until you consent to read it, if and when you feel comfortable to.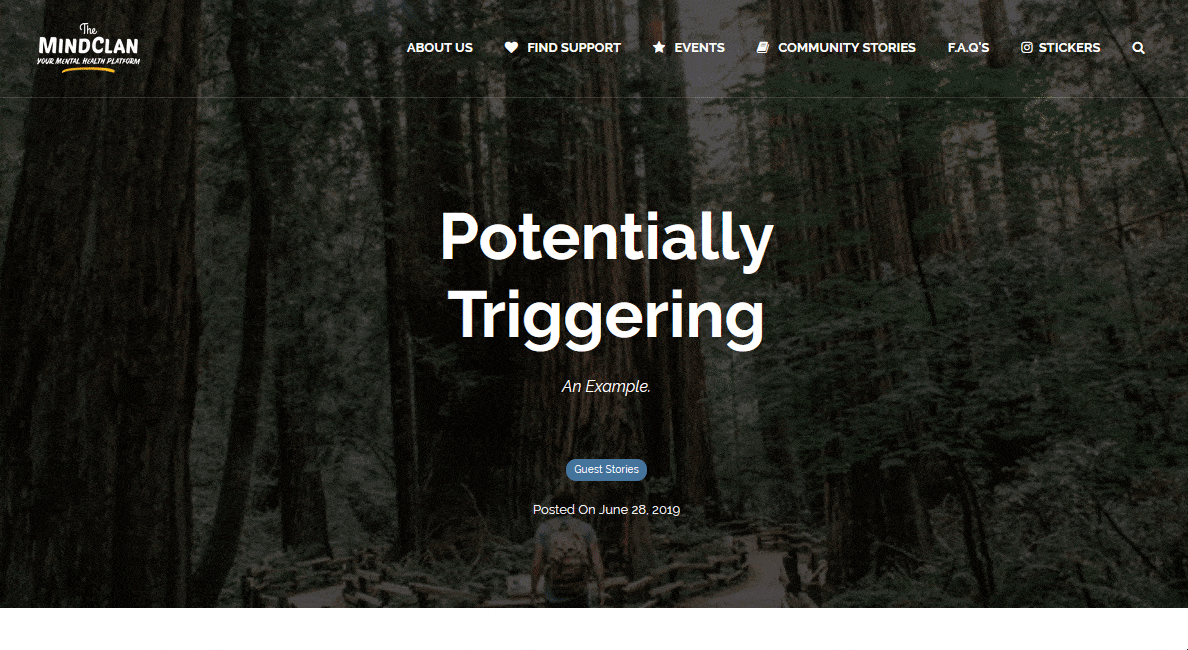 ⬆ Here's how it will look to you
We ensure that we do not publish any content shared by the community that could be interpreted as extensively distressing or severely triggering on the platform.
For the rest, click here for a non-exhaustive list on the types of content that would be accompanied by a trigger warning:

Sexual Assault/Abuse
Self-harm and Suicide
Eating and Mental disorders
Death or Dying
Pregnancies or Miscarriages
As we develop a sensitization for recognizing the above triggers, we still rely on you, the community, to let us know if we should flag any content with appropriate trigger warnings. If you see a potentially triggering post that should've been flagged, please reach out for us to make the changes.
2) Quick Search: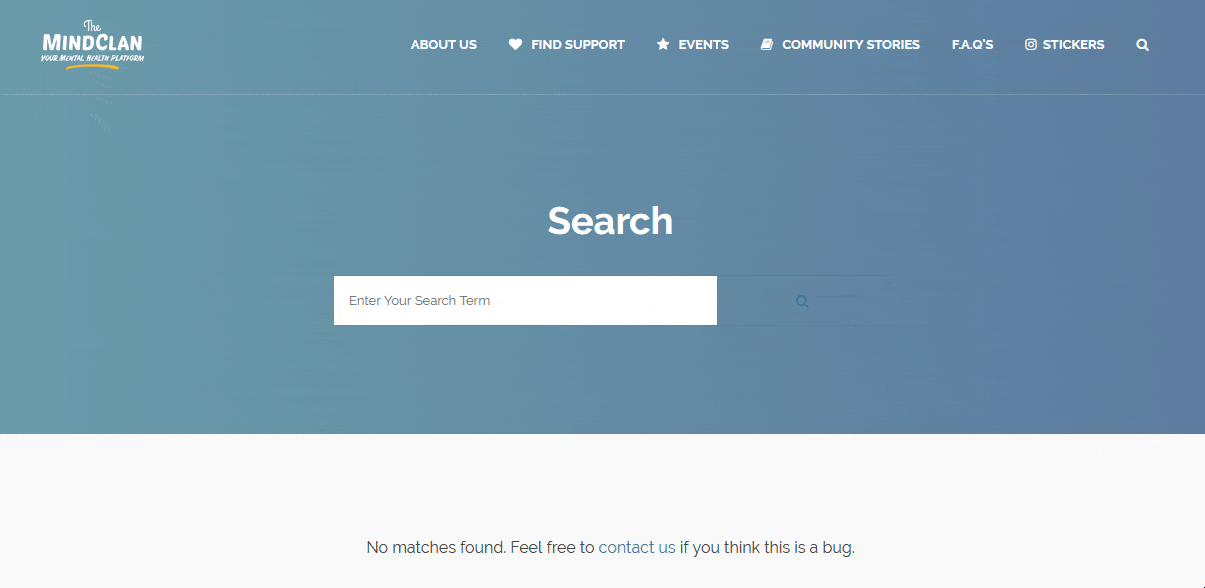 Have a question that is hidden in our FAQs? Trying to find a profile of a counsellor in a particular city?
We try our best to ensure you find the content you're looking for in our newly developed search page. Enter your query and instantly find the page you're looking for.
3) Support for the visually impaired:
We've taken extensive efforts to ensure that our platform supports screen readers, an essential tool for people with visual impairments. If you're interested in knowing what these optimisations could be, please click here.
4) Dyslexia Friendly and Easy Reading Options: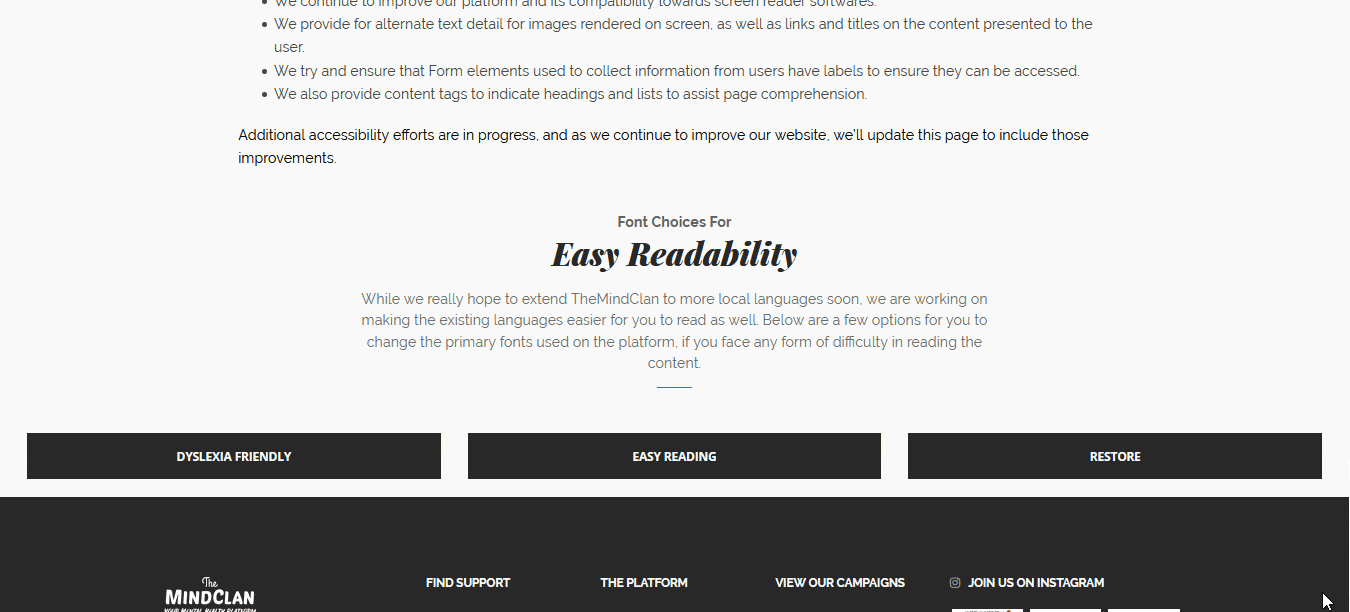 We understand that profiles and content on the platform are at times extremely text heavy, which can be challenging to read if you experience dyslexia, or any other problem which affects your ability to read the content on the platform.
We've now added a function to change the fonts used on the platform to ones you may find more comfort reading. Whether it's a font that's Dyslexia friendly, or a font that is standardized based on what you're already used to, you can now consume the content on our platform with ease.
In Closing
We will never stop empowering your experience on the platform with features that ensure your mental health care journey is as unique as you are.
Try Quick Search Our Accessibility Promise Readability Options
If you have a suggestion, feedback or experience to share about using the features we mentioned, please reach us on email or Instagram.