We're so excited to be sharing this with you 🤗
At TheMindClan.com, we've always been deeply passionate about enabling you with tools, resources, and know-hows on caring for your mental health. We have been strong propagators of the belief that there is no cookie-cutter approach to mental health care, and have finally launched a platform redesign that reflects these intentions more clearly.
Let's walk you through what we've been up to!
1) 🔍 Clearer Navigation :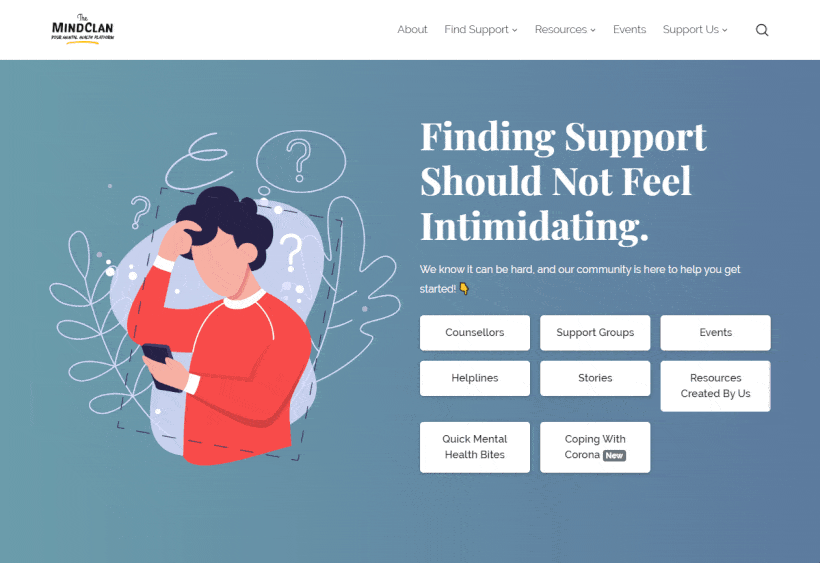 As a platform, we cover a really wide range of support tools, because we know that mental health support could look different to each person who reaches out to us. We've now provided incredibly clear navigation for anyone who uses the platform, by featuring all options for support directly on our homepage. As we grow and add more tools, you will see them added here.
This way, you would never leave the platform feeling unsupported.
View The Banner
2) 🌗 Site-wide Night Mode: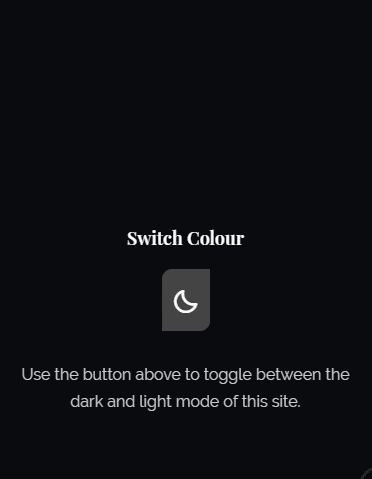 Eye-care is important. If you are one of our users who browses our platform late into the night (early in the morning!) or if bright colours tend to be heavier on your eyes, our night mode feature is for you! With a simple click of a button, you can now change the colour scheme of the platform to a darker mode which is easy on the eyes and allows you to navigate through the pages comfortably.
View The Option In Our Footer
3) 🔤 Site-wide Dyslexia Friendly Font: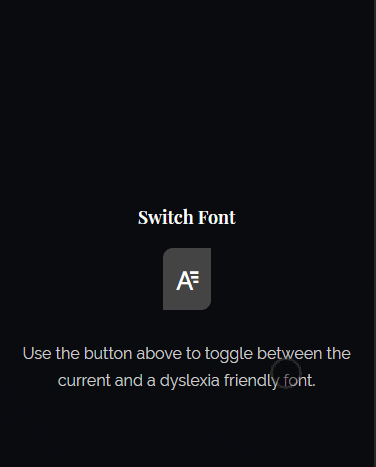 As a content heavy platform, it may be a quite a task for those who struggle with reading to consume the content on our website. As part of our accessibility promise, we've given you the option to switch all the fonts on our site to a dyslexia friendly one with a simple click.
View The Option In Our Footer
4) Updated Ice-Breakers With Online Counsellors, Support Groups & Events:
Are you looking to get to know more about the counsellors and their therapeutic practice on our platform? We've updated the icebreakers on each professional's profile with more questions to help you gauge a personal fit with them, enabling you to reach out to a counsellor whose therapeutic approach, values, and skills resonate with you.
We're currently in the process of mentioning the counsellors' pronouns, in addition to other changes to their profiles on our platform as well.
Are you unable to access offline support right now? We've opened up our platform to dedicatedly feature online mental health tools as well. This could be online counsellors, support groups, resources, and even helplines.
5) 🏳‍🌈 Further Additions To Counsellor Profiles On The Platform:
Are you looking for information that adds further credibility to the profiles on our platform? We're grounded in feminist, social justice, LGBTQIA+ liberation, and other movements of inclusion. Our new update gives you important additional information about each counsellor to help you figure out the right fit for you. These include, featuring the counsellor's past experience of working with a specific community, any personal details they'd like to highlight, and if they are mentioned on the lists of other credible organizations that work for supporting and advocating the rights and mental health of a community.
This is how their profile would look to you:


6) 📨 A Whole New Reach Out Email Generator: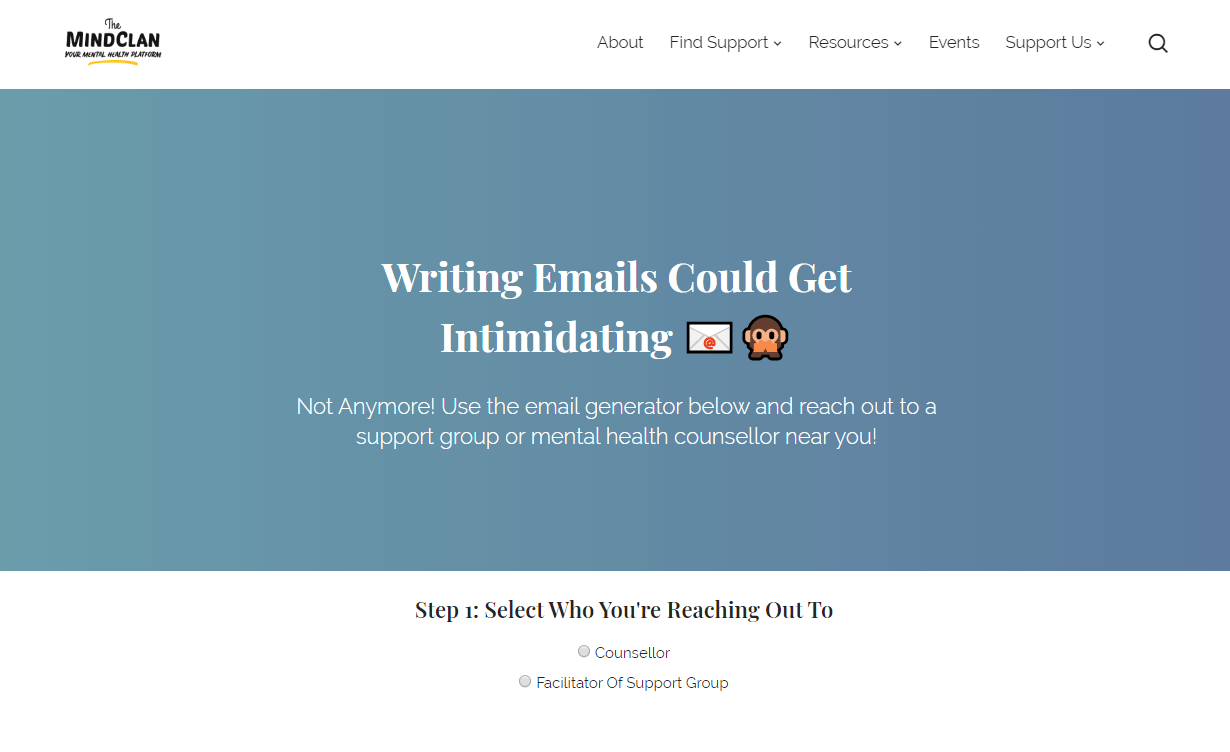 We launched an email generator last year to help ease the anxiety and worry that most of us feel when it comes to writing an email to a therapist or support group while reaching out to them. Along with the platform redesign, we've also redesigned the reach out email generator, to now help you draft your emails to the recipients directly from our platform.
Have a look at it for yourself here!
View Our Email Generator
You Are Always At The Center Of Our Work.
TheMindClan.com offers you access to a curated range of mental health care services that you can reach out to, when you're stuck at 'Where Do I Start?' These new updates to our platform are a stepping stone into not only adding more profiles to our counsellors, support groups, and other resources but also allowing us to expand into more cities in the future.
If you have any thoughts or feedback about our updates or if you'd like to suggest any additions to our platform that can ease your mental health care journey, write to us on our email address 🙂