Most of us have had conflict in our relationships at different points in time. And for those of us who believe that we're safe because we don't have conflict in our relationships, it can be a difficult revelation that not having conflict is also a sign of an unhealthy relationship because that means that we are suppressing needs.
Because of this, learning how to navigate conflict healthily can have a huge impact on our relationships and mental health.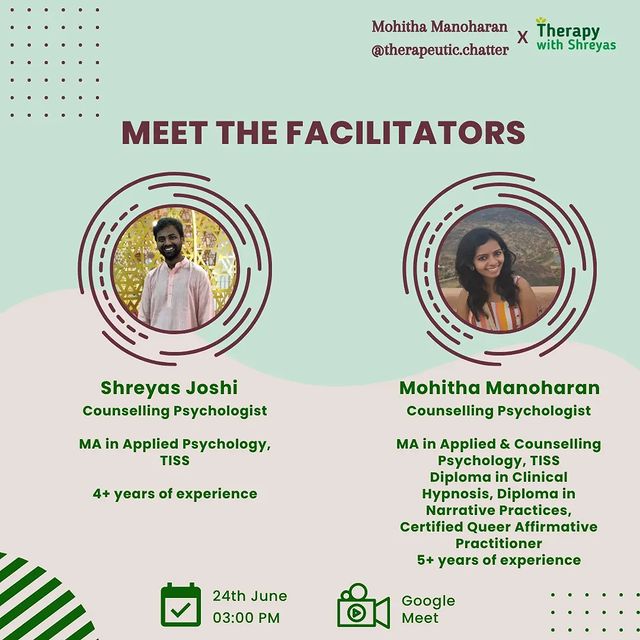 This month, we are thrilled to announce that we are collaborating to bring you a workshop to explore different aspects of conflict and together understand how to get more comfortable navigating it.
We are super excited about this and are looking forward to seeing you there!
Limited slots, sign up soon!