Relationships are often evaluated through the lens of 'red' and 'green' flags that are usually considered universal. However, the experience of a relationship is subjective and personal to every individual. With the intention to hold space for exploration of your own unique relational landscape, we are happy to bring to you 'Moving Beyond Red and Green Flags: Identifying your relationship preferences in the post-modern world.'
What can you expect from the workshop? We hope to create an experiential space that enables you to:
Get in touch with your relational needs
Inquire deeply into your relational patterns
Find your voice in the relationship
Explore gray areas in your romantic space
Deconstruct your beliefs around romantic relationships
Identify ways of cultivating a deeper connection with your partner(s)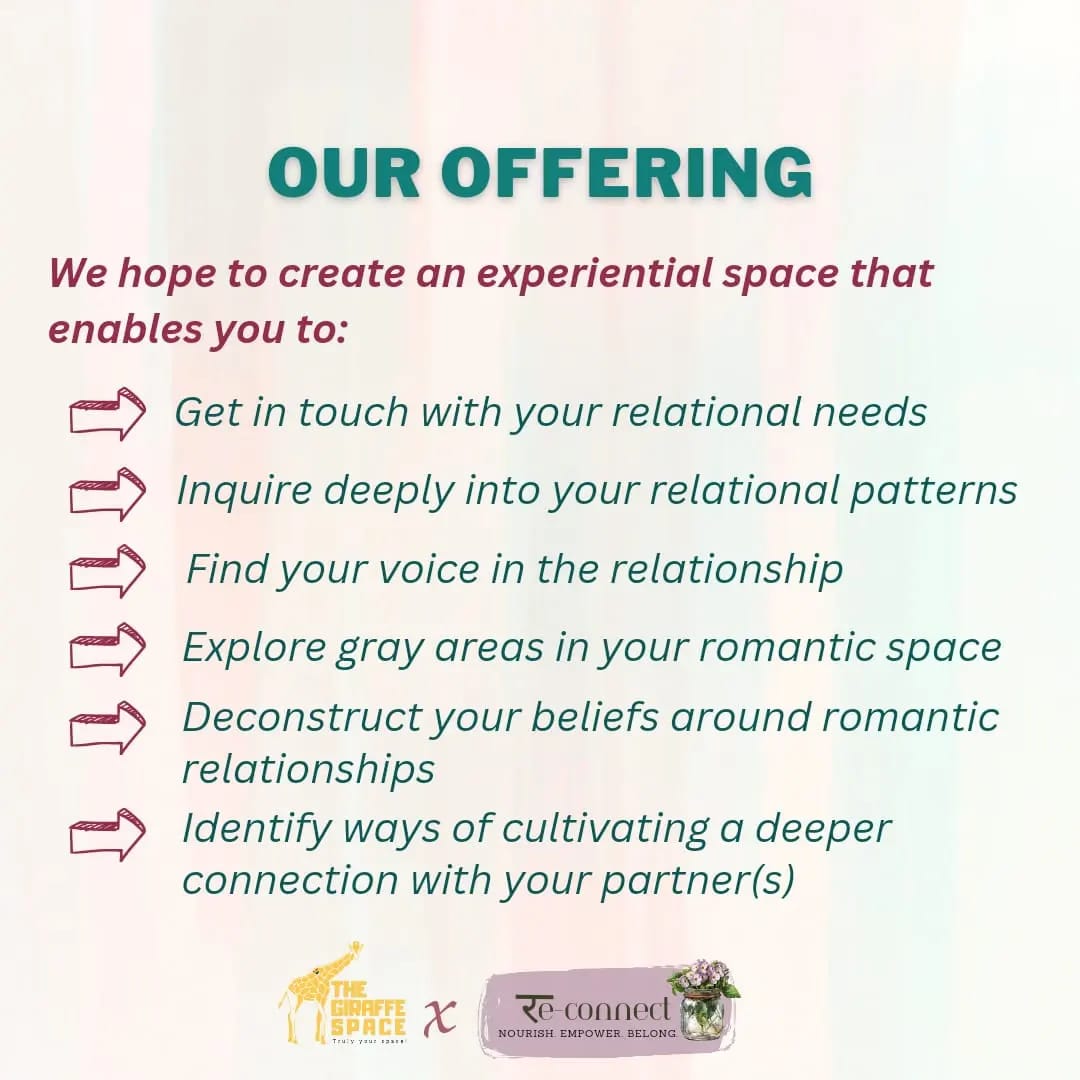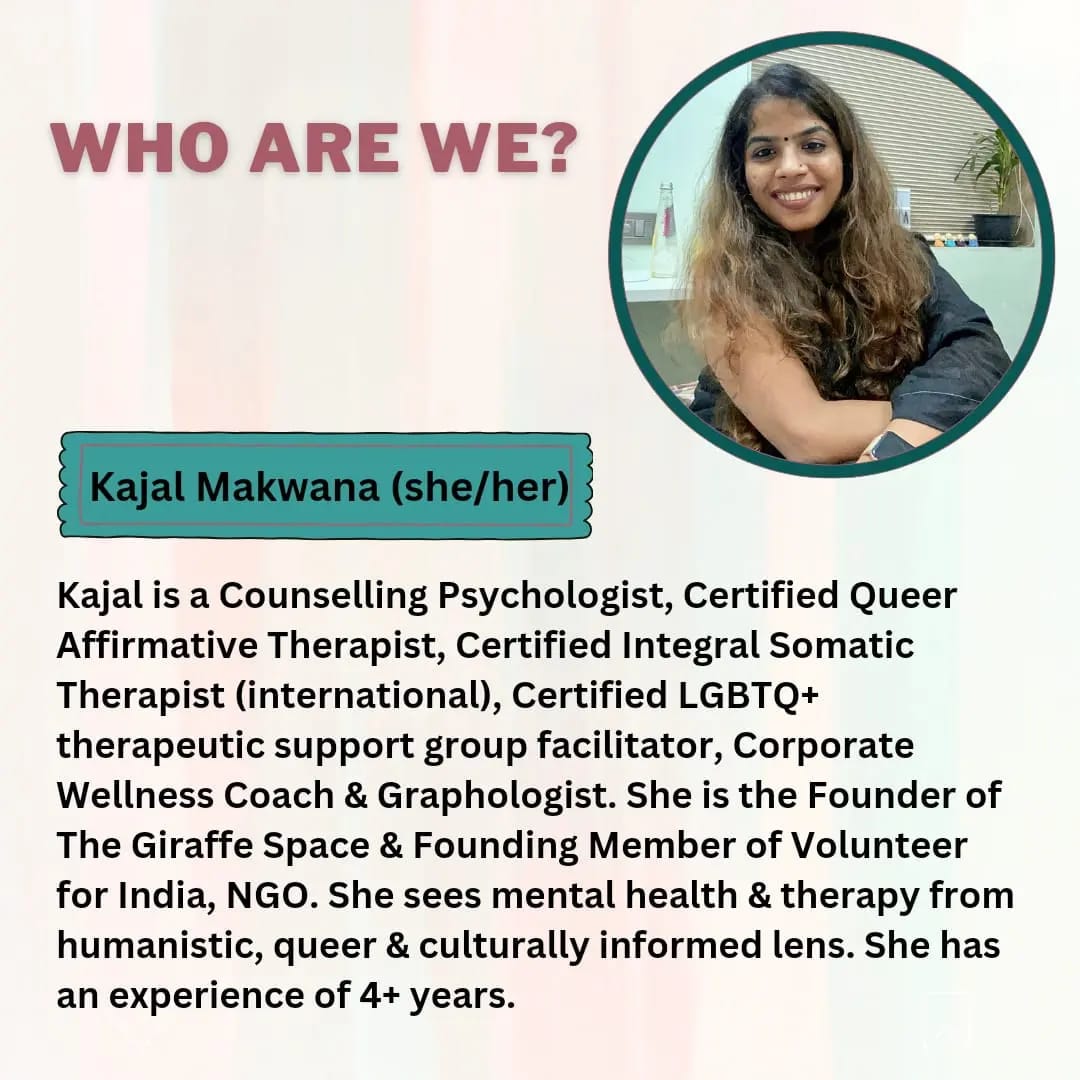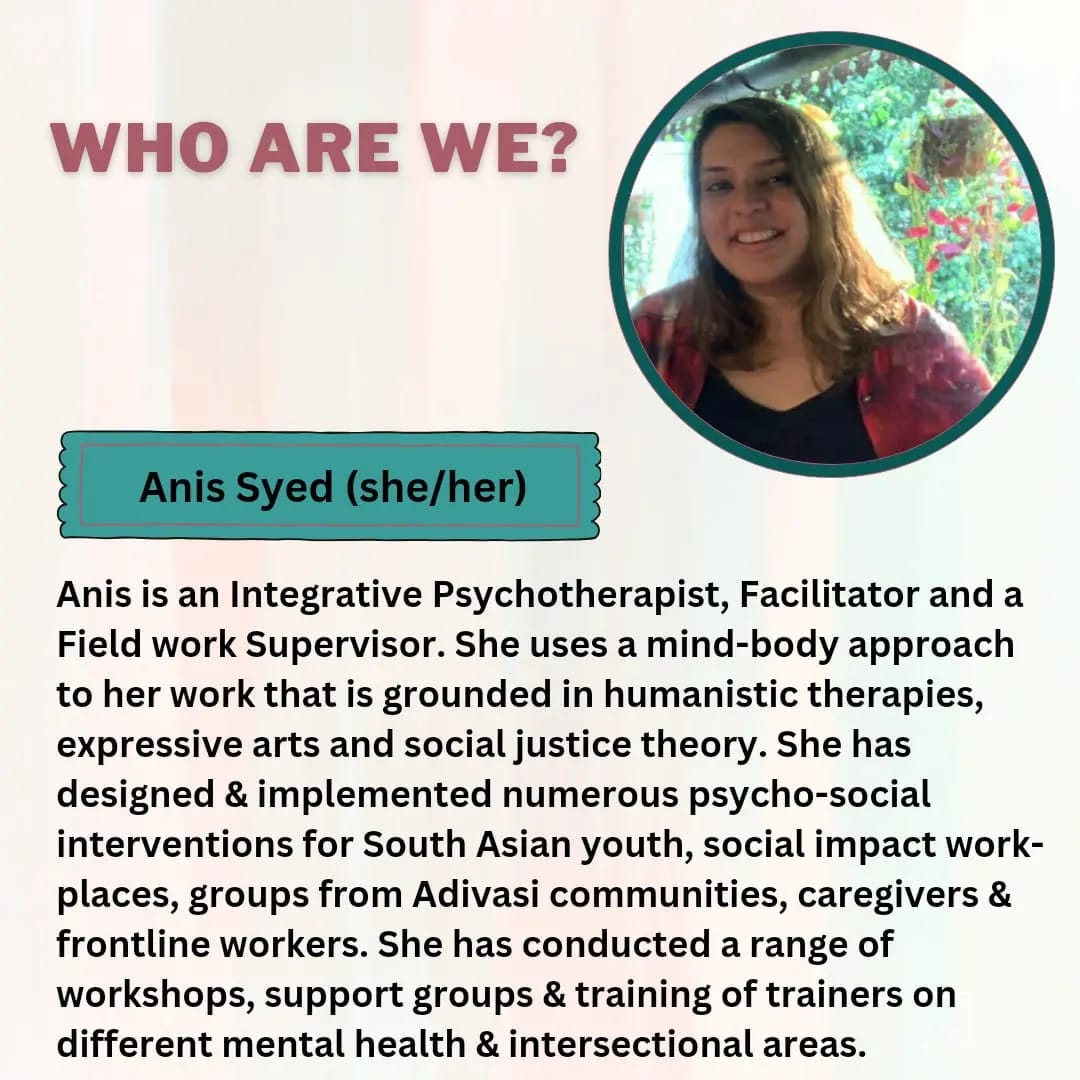 Session Fee: INR 750 Early bird offer.